Oil and Grease Resistant Papers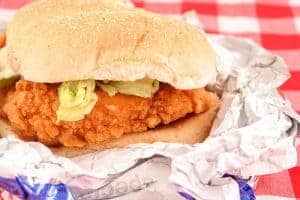 Selvol Polyvinyl alcohol exhibits excellent barrier properties to oils, greases, waxes and solvents. It can be used alone or with starch to meet Vanceometer, Turpentine, K&N ink holdout and other specifications. Polyvinyl alcohol is also a very effective carrier for fluorochemicals. Blends of polyvinyl alcohol and fluorochemicals can achieve high 3M Kit Ratings at a cost much lower than with the use of a fluorochemical by itself. To view testing and application data for oil and grease resistant specialty papers, review our whitepaper Selvol for Improved Oil Resistance. Please complete a online request to obtain a sample of Selvol 425. Selvol 325. or any of the other paper trusted Selvol products.
To learn more about Selvol for other paper applications, visit the Paper homepage or view our Paper and Paperboard brochure.
Paper and Paperboard Products
Sekisui Specialty Chemicals offers a complete line of polyvinyl alcohol resins for paper applications. Our manufacturing facilities in Calvert City, Ky., Pasadena, Texas, and Tarragona, Spain, employ advanced computer-controlled production technology, providing polyvinyl alcohol of the highest quality. All plants are ISO 9002 certified.
As part of our commitment to the paper industry, Sekisui Specialty Chemicals maintains a fully staffed paper applications laboratory in Houston, Texas. The lab is equipped with a variety of state-of-the-art analytical instruments to support applications and customers in the paper market.