Films & Packing Applications
Our Polyvinyl Alcohol and Ultiloc resins using Selvol™ offer a unique variety of attributes:
Possible water solubility
Possible biodegradability/compostability
Oxygen and other gas/odor barrier properties
Resistance to solvents, oils and greases
Inherently anti-static
Innocuous and environmentally friendly
Selvol™ Ultiloc Barrier Resins have established gas barrier performance with superior adhesion properties, making them an excellent fit for a variety of flexible packing applications. Selvol™ Ultiloc Barrier Resins can offer the following in the preparation of flexible films:
Thinner films with a reduction in gauge weight
Potential to reduce the number of layers in laminate structures – with the elimination of adhesive tie layers.
Improved film clarity.
Potential to replace other barrier technologies.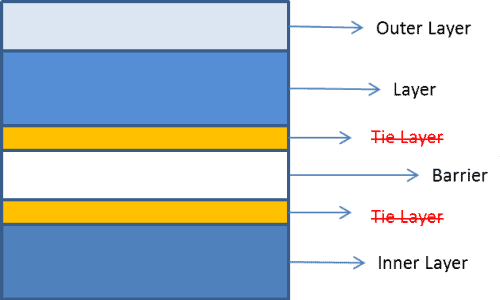 Selvol™ Ultiloc 5003 characteristics include.
Superior Oxygen Transmission Rate (OTR) performance
Non-Chlorine containing product.
Higher reactivity for greater cross linking characteristics that can improve MVTR performance.
Excellent adhesion properties and can be coated directly onto corona treated BOPP & BOPET, therefore

No need for adhesive tie layers
Producing thinner/simplified laminate films

Produces an ultra-clear coating
Heat-sealable