On March 3rd, a panel of five female scientists from SEKISUI Chemical Group addressed the Georgia Tech chapter of Women In Material Sciences and Engineering student group. The scientists represented SEKISUI Xenotech, SEKISUI Voltek, and SEKISUI Specialty Chemicals. Each scientist shared some information about the company they work for, what an average day in thier role looks like, and thier career progression up to thier current role. After the presentations, students and panelist enjoyed dinner and an open Q&A session. The questions included astute questions on working for a Japanese company company, the role of sustainability in day to day function, and work-life balance. The SEKISUI scientists were pleased with the student's understanding of chemical, mechnaical, and engineering concepts reviewed during the presentations, which sometimes have to be simplified depending on the audience. These students asked follow up questions demonstrating a deep understanding of even advanced material sciences.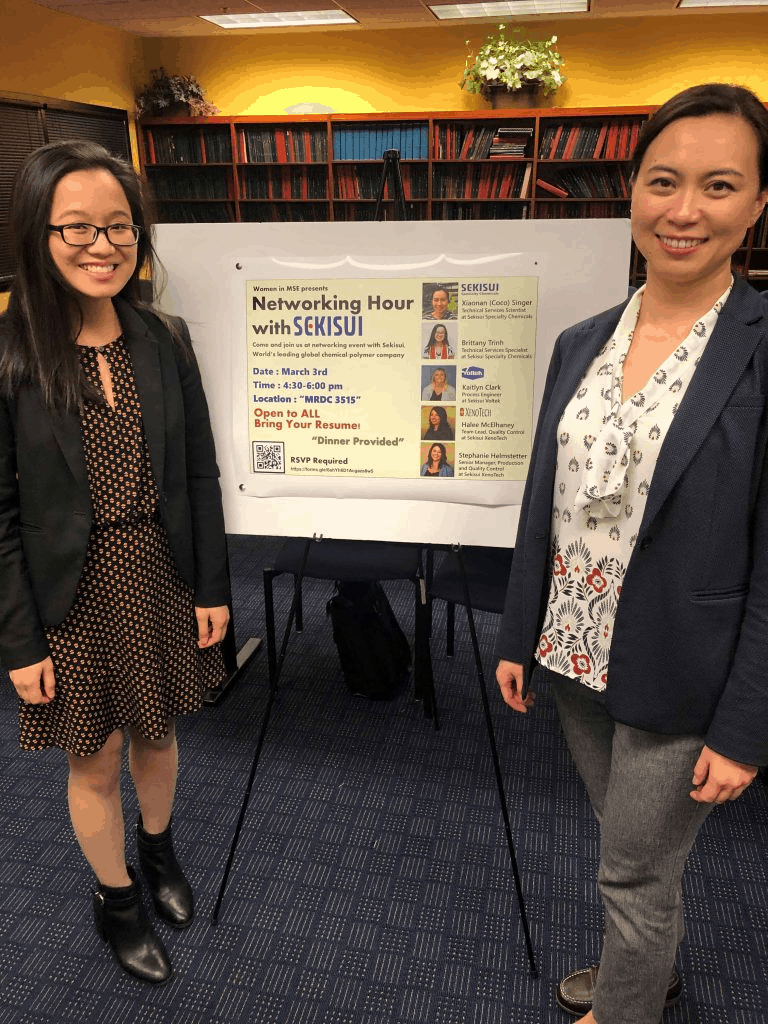 Two female scientists from SEKISUI Specialty Chemicals speak to the Women in Material Sciences and Engineering group at Georgia Tech
SEKISUI Specialty Chemicals is a long time supporter of STEM focused student groups at the collegiate level. Events like these are a great oppurtunity to bring industry and academia together, and potentially find tomorrow's interns and full time team members. We look forward to meeting other bright minds at future SEKISUI panel events at campuses across the nation.