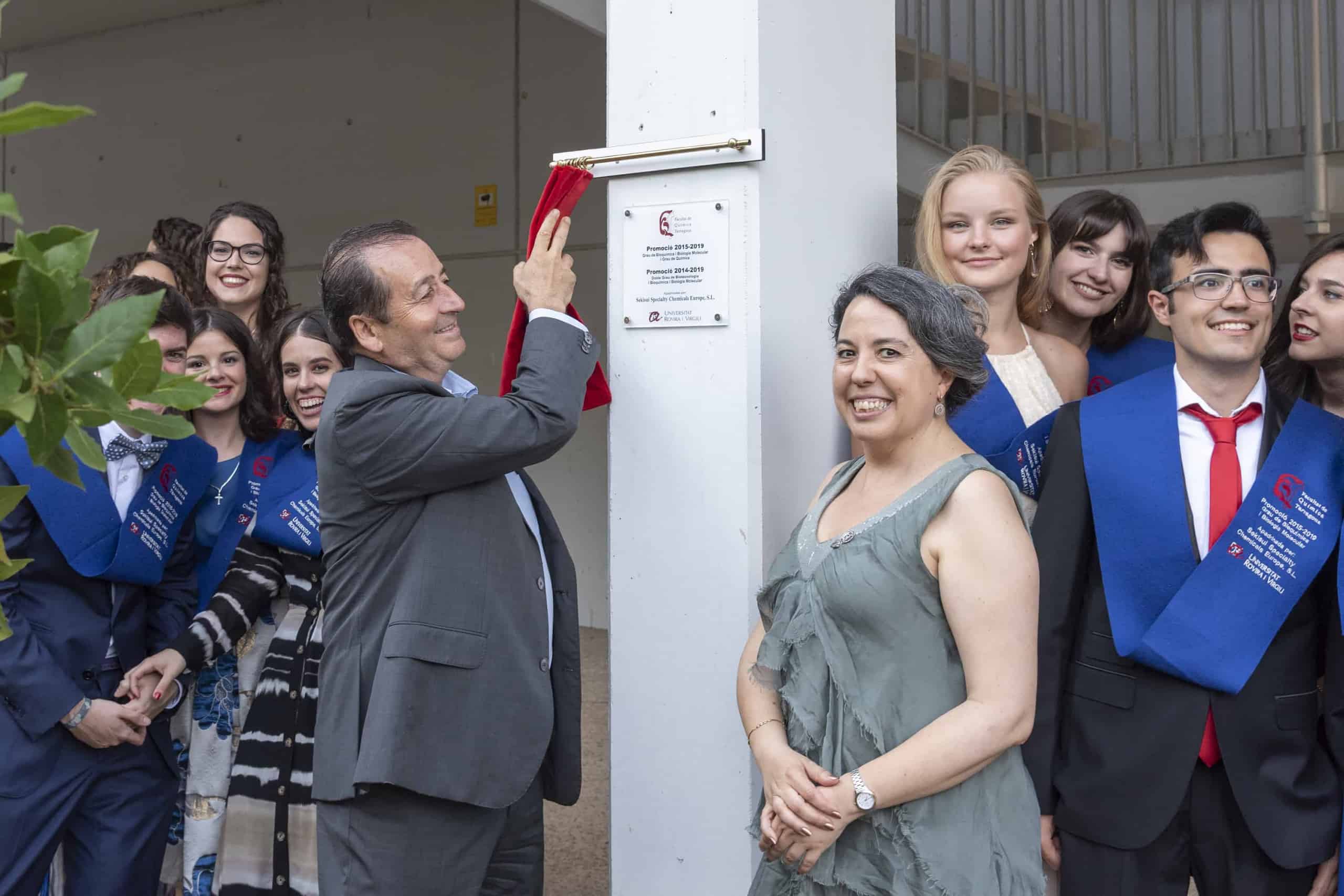 On June 12th, Tarragona University  Rovira I Virgili (URV), held a graduation ceremony for students from different chemistry related fields.
2019 graduates with a chemistry degree, a  biochemistry & molecular biology degree, or a 5 year double degree in biotechnology and biochemistry & molecular biology were sponsored by Sekisui Specialty Chemicals Europe (SSCE) in honor of the company's 10th anniversary in Tarragona, Spain.
The SSCE's site director, Alfredo Seco, together with the Dean and the Secretary of the Chemistry University, presented the diplomas to the graduating students.
Mr. Seco made a speech congratulating the student and their families, remarking that the degree enables them to develop the profession have chosen and contribute to society. "Nowadays, organizations demand professionals who adapt to the work environment and face very different challenges throughout their career. Two of the competencies most valued by companies today are honesty and ethical commitment."
He also shared some information about Sekisui Chemical's a Japanese roots, 70 year history, and recently designation among the 100 Most Sustainable Global Corporations in the World.
To close the event, a commemorative plaque was set in the event location and unveiled by Alfredo Seco and the Dean of University Yolanda Cesteros.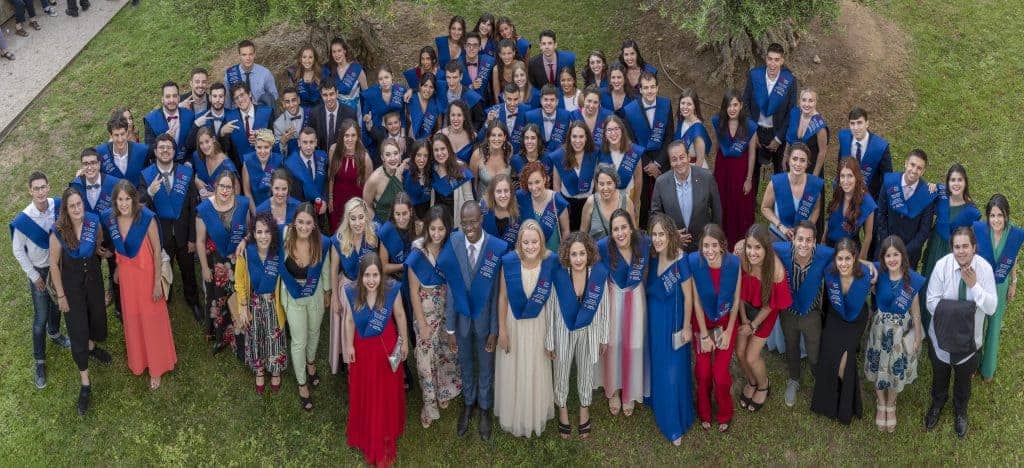 Sekisui Specialty Chemicals' primary product is Selvol, a line of high performance polyvinyl alcohol polymers and copolymers used in paper, adhesive, packaging, construction, personal care, and many other specialty formulations.   Sekisui Specialty Chemicals is a subsidiary of the Sekisui Chemical Group, a multibillion dollar, global company that delivers a wide range of products and services to enrich people's lives.  The company is comprised of core businesses and technologies in housing, social infrastructure, and chemical solutions.