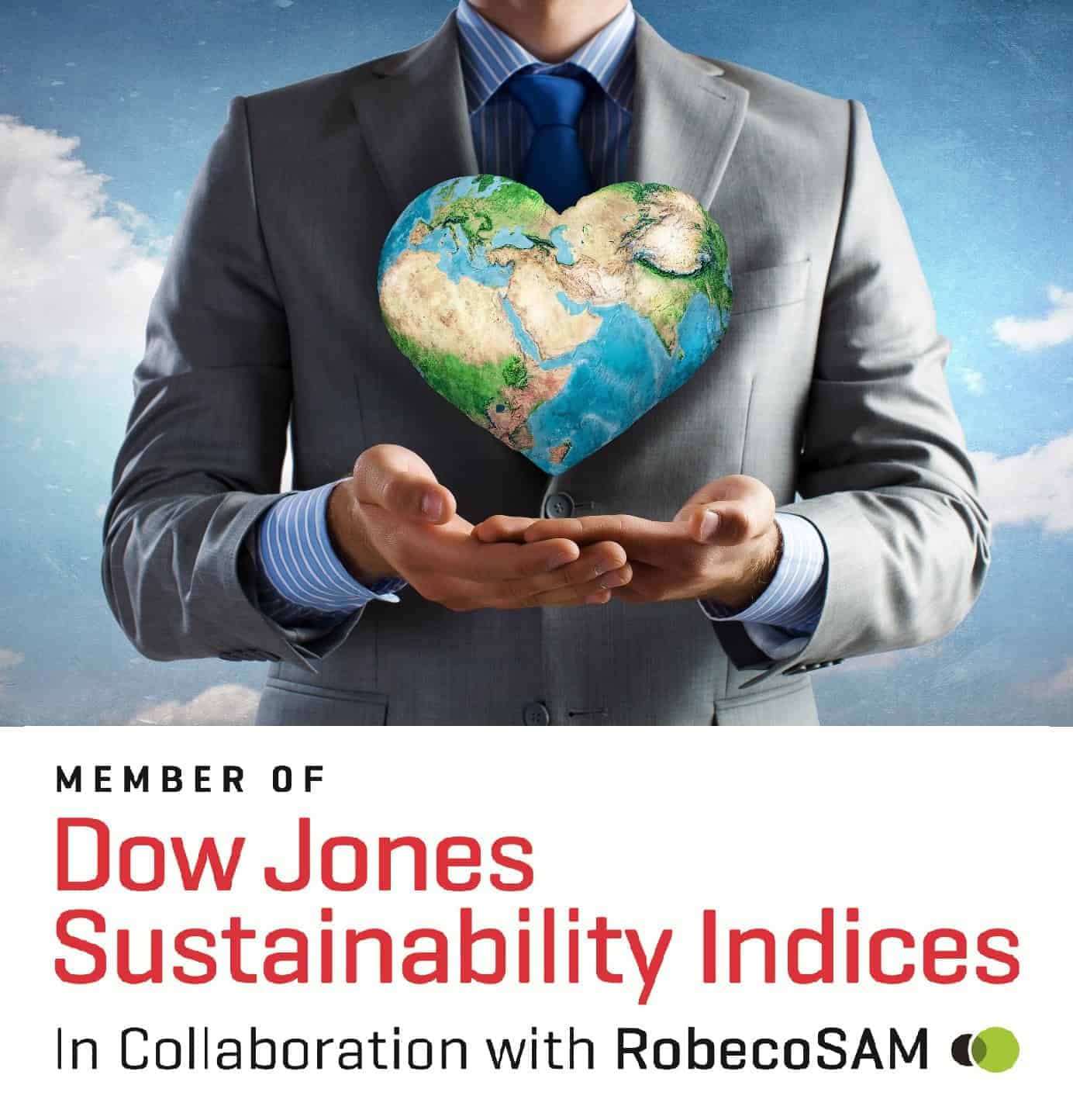 Sekisui Chemical Co., Ltd.  has been selected for the fourth year in a row by the World Index of the Dow Jones Sustainability Indices (DJSI), which is the global stock index of SRI, or Socially Responsible Investments. These investment methods evaluate businesses not only from a financial aspect, but also from the environmental and social aspect. The DJSI is a stock index developed by America's S&P Dow Jones Indices and Switzerland's RobecoSAM. It is used to select the top-ranked businesses of each industry by evaluating the sustainability of their corporate business activities. DJSI's website states, "By analyzing corporate sustainability performance, investors can gain a better understanding of a company's quality of management and future performance potential."
On this occasion, 317 (of which 20 are Japanese) out of major global corporations were selected by the World Index.
Sekisui has also been selected as an Industry Leader in the Homebuilding sector, for the highest-rated company in the world. In addition, we were also selected in the DJSI Asia Pacific.
View Sekisui Chemical's Corporate Social Responsibility Policy
For more information on the Dow Jones Sustainability Indices, visit the official website here.