Polyvinyl alcohol (PVOH) is one of the most commonly used film formers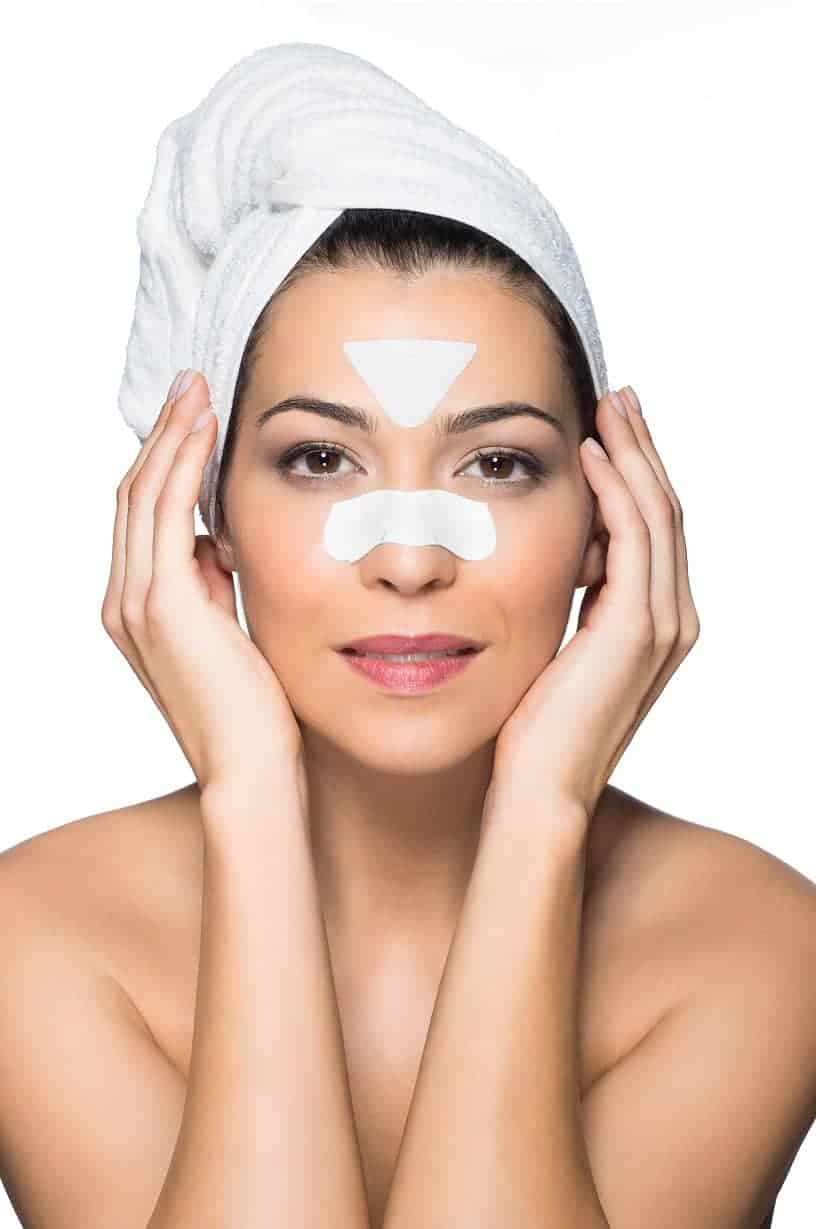 in personal care products. A quick search of the Good Guide database (http://www.goodguide.com/) reveals that over 800 different products contain polyvinyl alcohol including mascaras, concealers, masks and peels, foundation, eye liners, BB and CC creams, lip gloss, and anti-aging products. In addition to being ubiquitous in personal care products, polyvinyl alcohol is considered safe, achieving a "green dot" rating by the Good Guide, denoting "no health concern." Even though polyvinyl alcohol has been used in personal care products for over thirty years, innovative new products using PVOH come on the market every year.
Pore cleansing strips are relatively new personal care products that have seen rapid growth in recent years. There are more than two dozen brands of pore cleansing strips and peels on the market today. These products remove dirt and oil from skin pores by forming an adhesive layer on the skin surface. Removal of the adhesive layer or strip unclogs pores and removes blackheads, leaving the skin clean and minimizing acne. These products contain a variety of film formers and adhesive ingredients including PVP, VP/VA Copolymer, clay, polyacrylic acid, and polyvinyl alcohol. The PVOH-based products are convenient because they can be applied without a backing strip and closely contour to the nose, chin, and forehead. However, most PVOH-based pore cleansing products contain other film formers such as PVP/VA copolymer to boost skin adhesion, increasing the price, and complexity of the formulation. A pore cleansing mask made with Selvol Ultalux AD (INCI: Vinyl Amine/Viny Alcohol Copolymer) alone achieves 6X better adhesion than a formulation made with conventional polyvinyl alcohol, as shown in Figure 1. Improved adhesion results in better cleansing of the pores. A Selvol Ultalux AD formulation has adhesion that is on par commercial products containing multiple film formers as can be seen by comparing to the commercial pore strips in Figure 1.
Furthermore, it is possible to precisely tune the adhesion of formulations based on Selvol Ultalux over several orders of magnitude, as shown in Figure 2. This allows the formulator to design products based on their particular adhesion need. For example, an exfoliating mask may require an adhesion of only a few grams and a formulation based on Selvol Ultalux FF (INCI: polyvinyl alcohol) and plasticizer will achieve this, whereas a formulation requiring greater adhesion like unclogging pores requires Selvol Ultalux AD.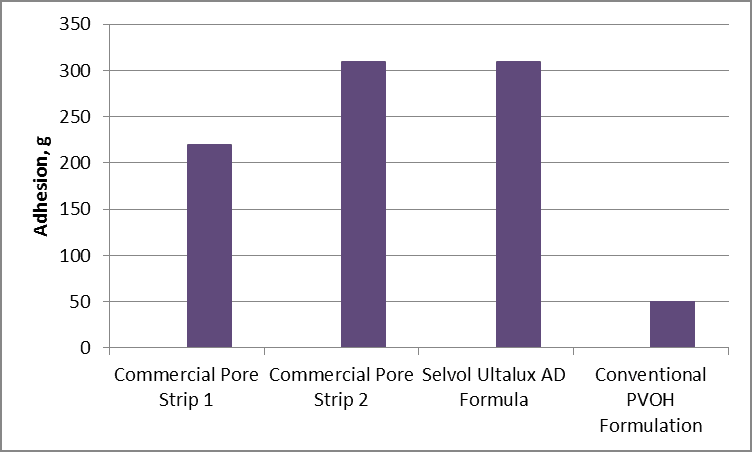 Figure 1. Comparison of Selvol Ultalux AD formulation adhesion with that of commercial products. Commercial Pore Strip 1's film former is polyacrylic acid. Commercial pore strip 2 is based on a combination of PVOH, PVP and clay.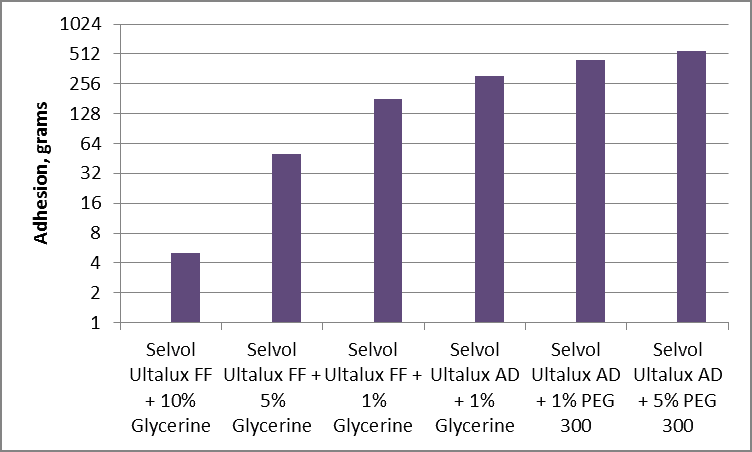 Figure 2. Adhesion can be precisely "tuned" with the Selvol Ultalux range.
Sekisui's Selvol Ultalux range of polyvinyl alcohol is higher purity than standard PVOH with lower methanol and VOC content, on average, than standard grades of PVOH. The Selvol Ultalux range also undergoes an extra processing step to ensure better product color.
For more information on formulating with Selvol Ultalux, please contact our Technology Center or request a sample here.
Learn more about the 5 Ultalux grades available and which types of products each one is used in.