On April 11th, the Material Science and Engineering (MSE) department of Georgia Tech held its 7th Annual Undergraduate and Graduate Poster Competition. This poster competition allows graduate and undergraduate students the opportunity to showcase their research to their peers, the faculty, and industry representatives.
Sekisui Specialty Chemicals was a proud sponsor of the event and sent a delegate to serve as a poster judge. Almost 150 visitors stopped by to view the 55 submitted posters and listen to several undergraduate student talks. Sekisui's delegate was very impressed by the creativity and deep of research exhibited by many of the posters. Some projects showed commercial promise, while others aimed to expand the field of known chemistry and science. Also, it is always great to see research that includes polyvinyl alcohol.
Sekisui Specialty Chemicals would like to congratulate all the winners, and commend every participant for their hard work. By supporting STEM education at the schools and universities in our communities, Sekisui gives back to the educational systems where our own employees come from. We look forward to sponsoring the Georgia Tech MSE Poster Competition and meeting new great minds next year.
To learn more about Sekisui's most recent STEM support activities and other community focused events, go to https://www.sekisui-sc.com/news/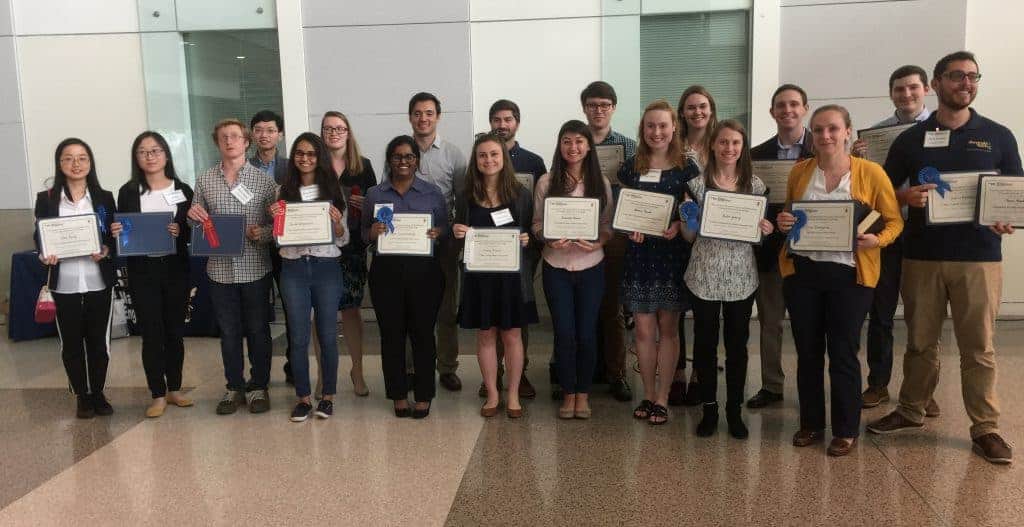 Sekisui Specialty Chemicals' primary product is Selvol, a line of high performance polyvinyl alcohol polymers and copolymers used in paper, adhesive, packaging, construction, personal care, and many other specialty formulations.
Sekisui Specialty Chemicals is a subsidiary of the Sekisui Chemical Group, a multibillion-dollar, global company that delivers a wide range of products and services to enrich people's lives.  The company is comprised of core businesses and technologies in housing, social infrastructure, and chemical solutions. For more information, visit www.sekisui-sc.com/