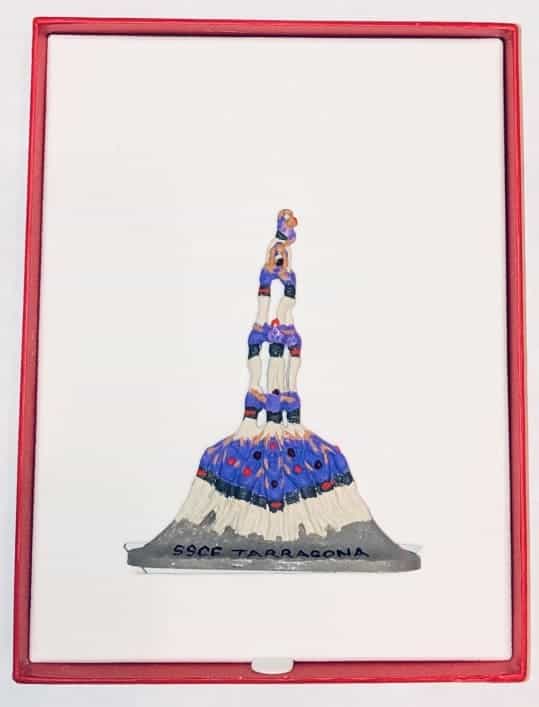 On May 6th, 2019, Sekisui Specialty Chemicals Europe was honored to receive a visit from Professor Richard Schrock. Professor Schrock received the Nobel Prize for Chemistry in 2005 for his work in the area of olefin metathesis, and has been a Professor of Chemistry at the Massachusetts Institute of Technology for many years. His visit was organized by the Tarragona Smart Mediterranean City Foundation, the Innovation Center AMIC (Innovation Center of Rovira i Virgili Tarragona University) and the Chemical Companies Association (AEQT). After an interesting presentation on the business of Sekisui Specialty Chemicals and the Tarragona facility, Professor Schrock was given a guided tour and presented with a commemorative ceramic piece celebrating Tarragona's famous human towers.
We were honored to have the opportunity to share our company culture as well as the Catalan culture unique to our Tarragona site.
To read more about the Tarragona Smart Mediterranean City Project and Professor Schrock's visit, go to http://www.tarragonasmart.cat/mediterranean-city/el-premi-nobel-de-quimica-2015-richard-r-schrock-comparteix-els-seus-coneixements-amb-tarragona/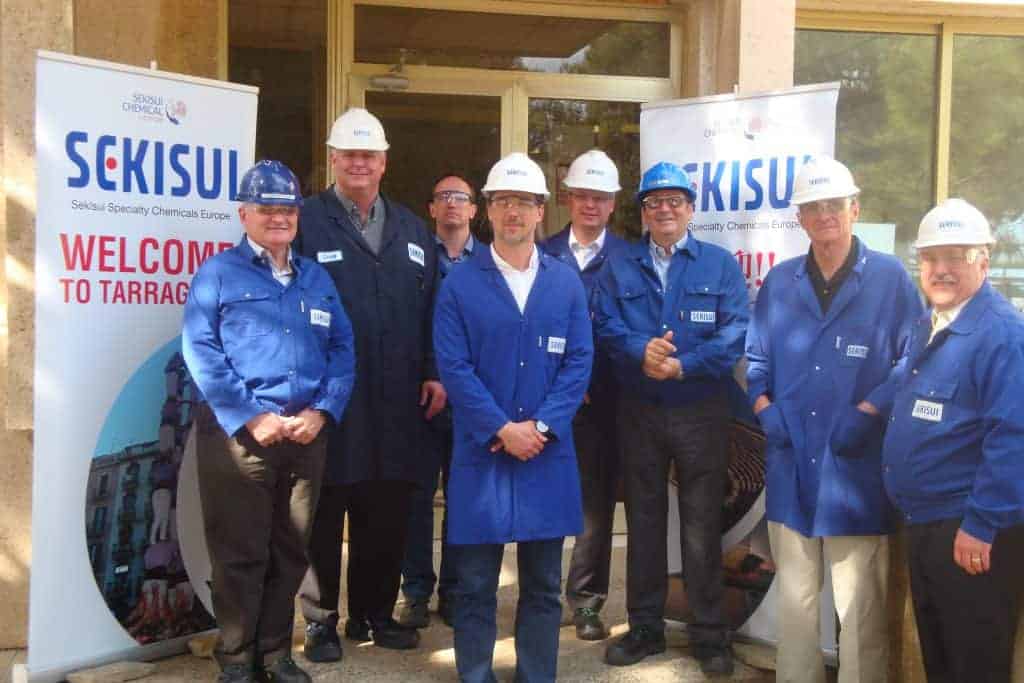 Sekisui Specialty Chemicals' primary product is Selvol, a line of high performance polyvinyl alcohol polymers and copolymers used in paper, adhesive, packaging, construction, personal care, and many other specialty formulations.   Sekisui Specialty Chemicals is a subsidiary of the Sekisui Chemical Group, a multibillion-dollar, global company that delivers a wide range of products and services to enrich people's lives.  The company is comprised of core businesses and technologies in housing, social infrastructure, and chemical solutions.