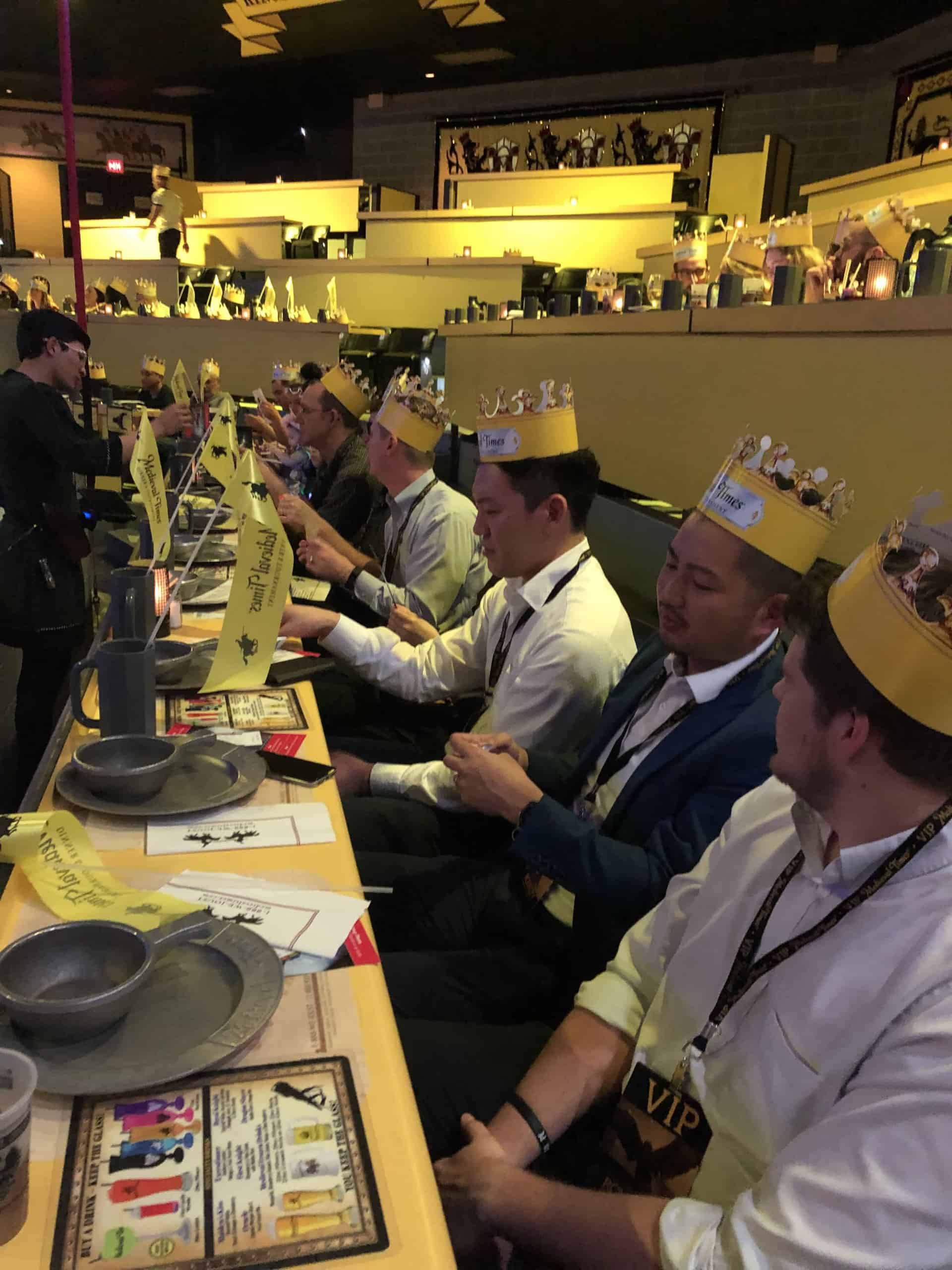 Sekisui Specialty Chemicals (SSC) held its annual Global Business Conference from May 23-25th in Frisco, Texas.  Representatives from key departments such as finance, sales, marketing, legal, supply chain, compliance, and HR came together for the two and half day conference to discuss 2018 accomplishments and the upcoming goals for 2019. In addition to progress updates on the Selvol and Advasol brands, conference attendees heard updates from recently acquired brands like Advancell expandable foam cells, Durastream CPVC compound, and S-Lec BK PVB resins. SSC was excited to host several colleagues from other divisions who joined the conference to explore interdivision product development. Also in attendance was the new general manager of Sekisui's Specialty Chemicals Division, Mr Yoshitaka Miyake, along with Senior Manager Hiroyuki Ueda and General Manager Taka Yamauchi.
On the second day of the conference, the group visited Medieval Times, a dinner show set in 11th century Spain. The show featured a medieval style feast and dining entertainment complete with jousting knights, beautiful horses, and falconry. Attendees were split in four teams, each supporting a different knight in the competition. While only one knight won the challenge, everyone in attendance enjoyed participating in the show's spirit of competition.
Sekisui Specialty Chemicals holds its Global Business Conference once a year, rotating locations among its office sites. The meeting is an anchor for the company, giving employees from across the globe an opportunity to meet face to face, build deeper relationships, and better coordinate efforts in the upcoming year.  The meeting also serves as an opportunity to wish retirees good luck, welcome new employees, and reunite previous colleagues. Based on 2018's accomplishments and the excitement generated at this year's Global Business Conference, SSC is well positioned for a very productive fiscal 2019.