Improving OEE With Durastream CPVC
Durastream CPVC optimizes overall equipment effectiveness (OEE) with compounds of superior and more consistent quality. Its heat-resistant resins can be run at higher speeds and with less raw material malfunction due to durable heat profiles, improving run time and net run time while minimizing performance loss and quality loss. Sekisui's unique chlorination method provides unmatched heat stability.
How to Improve Productivity and Minimize Production Cost
Sekisui provides high-quality compounds and improves efficiency through technical support. 
OEE is a major standard for measuring productivity. An OEE score of 100% means that a product has been manufactured to provide strong and reliable performance. 
OEE is calculated by multiplying the three OEE factors: availability, performance, and quality.

Sekisui has ample experience in optimizing OEE. We always do our best to recommend products and services that will improve productivity and minimize production costs for users.  
Our Products and Services That Help Improve OEE
1. Compounds That Achieve High Productivity
Products with high productivity and low defect rates
Performing optimal formulation design based on resins with high thermal stability allows us to provide high-quality compounds with high formability.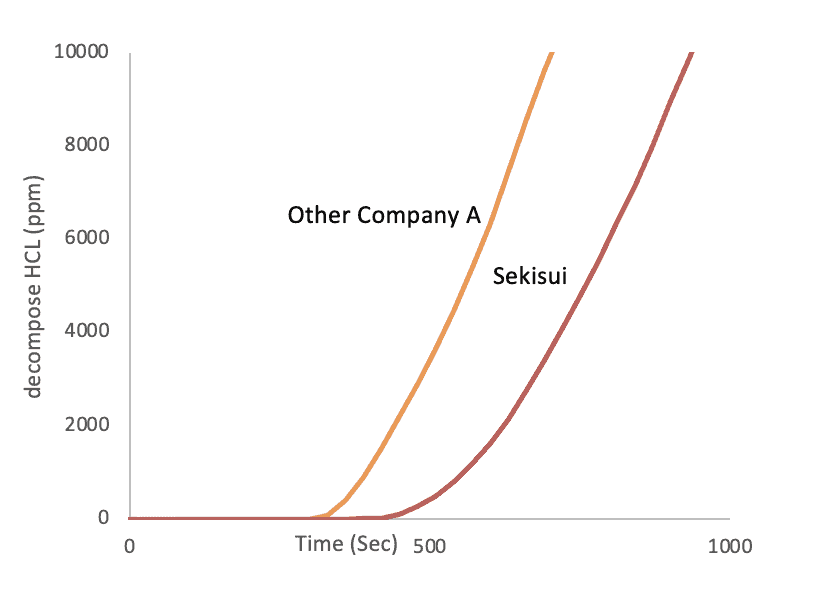 Internal Test
Test Method: Oil Bath
Test Temperature: 205°C (401°F)
Using Sekisui Durastream CPVC compounds and applying heat during molding slows down the natural dehydrochlorination that occurs over time. As a result, the product is less likely to burn.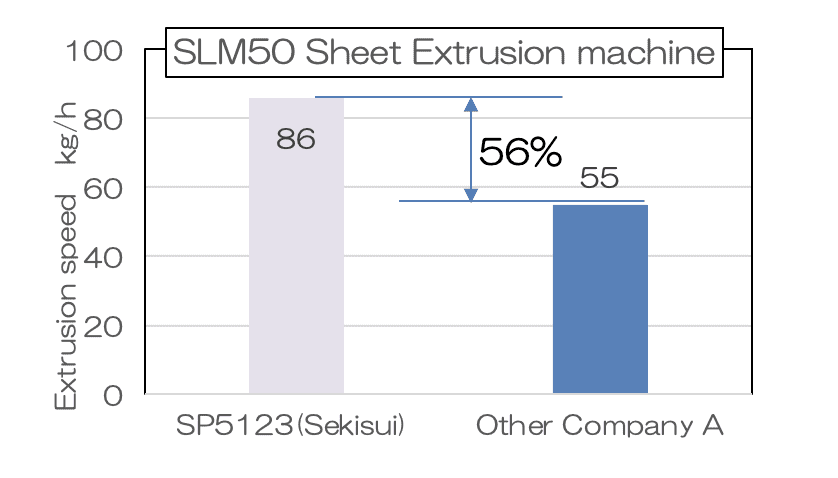 Test Machine: SEKISUI EXTRUSION MACHINE Conical φ50
Unit: KG/Hour (Extrusion Speed)
Using Sekisui Durastream CPVC compounds, we can achieve higher production speeds than competitors. This saves production time and reduces operational costs. 
2. Molding Technical S
ervices
Through trial production, recommendations for optimal production conditions, and productivity improvements
Sekisui will recommend optimal production conditions and productivity improvements through production trials.
Sekisui also has decades of CPVC, PVC, and equipment expertise to share with our customers. We can help look at the overall system and suggest OEE improvements based on our experience.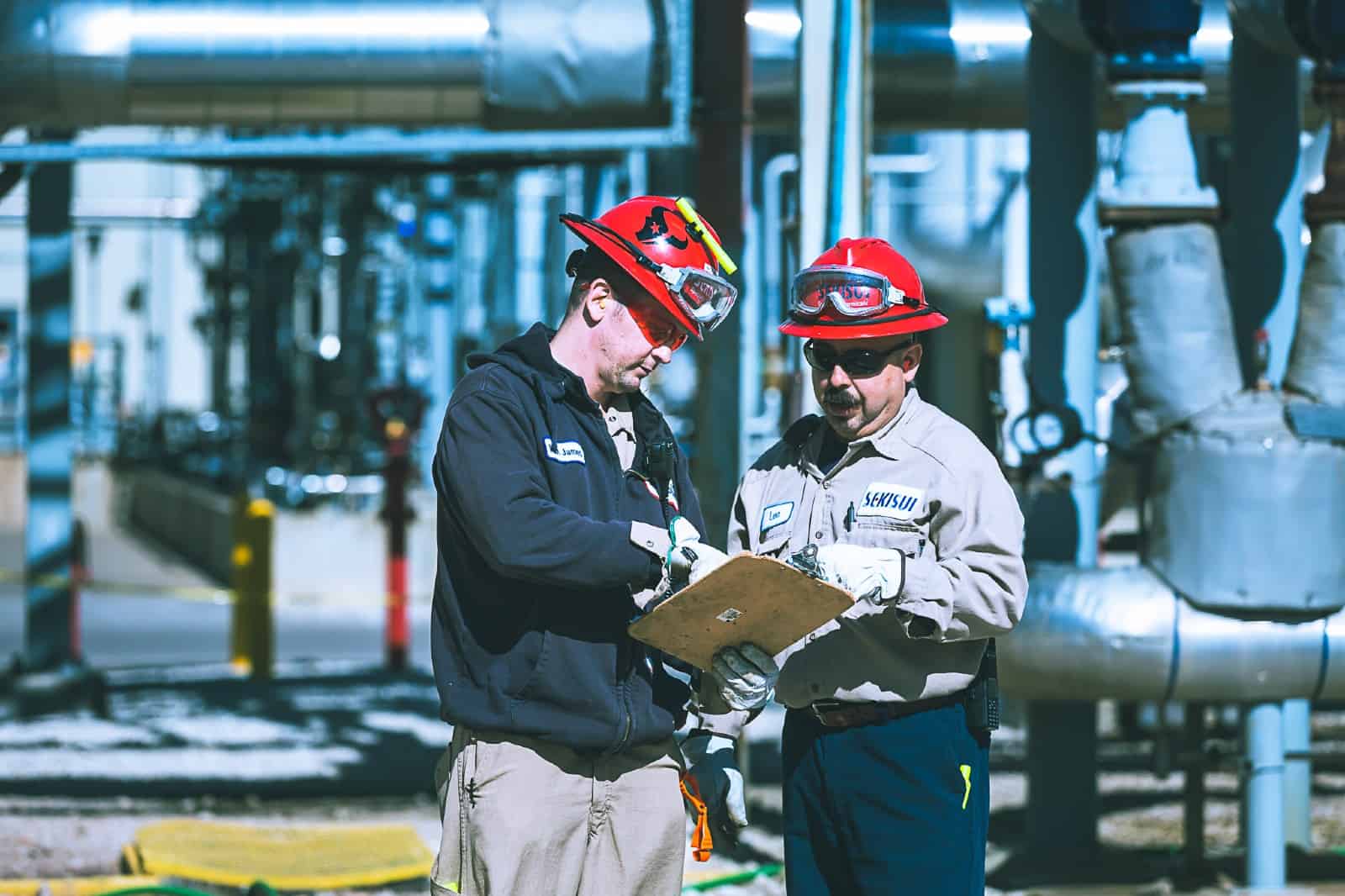 3. Process Design & Technical Services
Molds, screw shapes, and recommendations for improving production process design and tools
We analyze the state of extruders and molds, such as by checking the temperature and pressure by simulating extrusion. Then we provide support for material design and production technology.