Durastream Superior Quality CPVC Resins & Compounds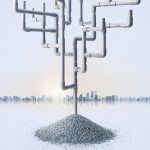 Sekisui Chemical Company has been a leading supplier of CPVC for over 40 years, manufacturing high quality and stable products throughout the production chain. From PVC polymerization to the manufacturing and selling of finished final products like pipes and fittings, Sekisui Chemical Group's expertise covers all the products and processes involved. Our Durastream CPVC resin is the result of 40 years of aggregate chlorination experience, sophisticated technologies, and quality controls. With our advanced knowledge of CPVC products and processes, Sekisui is ready to help customers in a wide variety of industries bring the benefits of Durastream CPVC resin to their products.
Questions? Visit our CPVC FAQ
Superior Performance
Because it uses highly thermostable CPVC arising from Sekisui's unique chlorination process, and a combination design that uses Sekisui technologies, Durastream boasts superior formability and high productivity. It also displays highly stable performance in terms of heat resistance, flame resistance, and mechanical strength.

Certified Quality
Durastream CPVC Compound is NSF certified to meet international standards for physical properties, safety to humans, and pipe material specifications. Certified to NSF 61/NSF 14 standards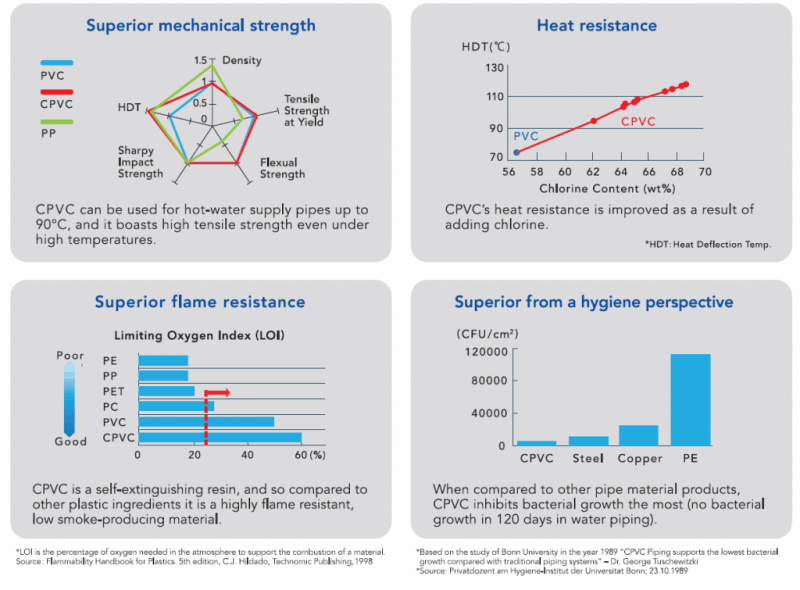 Interested in Durastream? Contact Us.